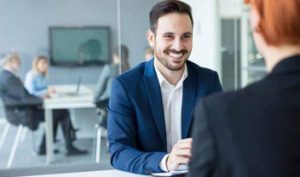 Using Bucher Financial Group to help your company establish and maintain Credit Application Processes and Procedures.
Introduction:
One part of the core services Bucher Financial Group (BFG) provides to its Credit and Accounts Receivable clients is credit application processing and credit limit recommendations. This has been a key service and critical process for BFG clients. Over the years, we have made changes/improvements to our Credit Application processing services. Our mission is to help our clients make the best, most informed credit decision resulting in new business for them as well as making sure potential new customers pay timely for the products and services provided.
BFG conducts research and analysis and provides recommendations for new and existing customers. Over the years, BFG has developed time tested and attorney supported Credit Application forms for our clients. This form is created in 2 formats. The first is MS Word so the form can be customized to the clients' needs. Once the client has accepted the final version of the Credit Application form, it is converted to a PDF fillable form and sent via email to the clients' designated person assigned to work with BFG. BFG recommends that clients provide these Credit Application forms to their sales representatives for handing out to potential new customers. We also recommend placing the fillable forms on clients' websites for access by potential customers.
In addition to providing qualified Credit Application forms, BFG also provides to its clients Project Information forms. These forms are used by clients that are involved in selling construction materials and/or providing services to contractors. The purpose of the Project Information form is to obtain critical information about projects that includes the project owner, general contractors, sub-contractors, bonding companies and size/scope of project. This information is then evaluated to supplement the credit application process in making credit recommendations. It also is helpful when working with existing customers that are taking on new projects. With BFG's research and analysis of project information, it can help new and existing customers avoid the pitfalls/problems associated with slow or even non- payment on projects.
It becomes much easier, faster and safer opening new customer accounts when there is a consistent, professional process in place to evaluate credit risk. Over the years BFG has been that consistent, professional service meeting companies' needs.
Learn more at www.buchergroup.com, on Facebook and LinkedIn or call us at 800-964-1353 ext 1.